A peek at the past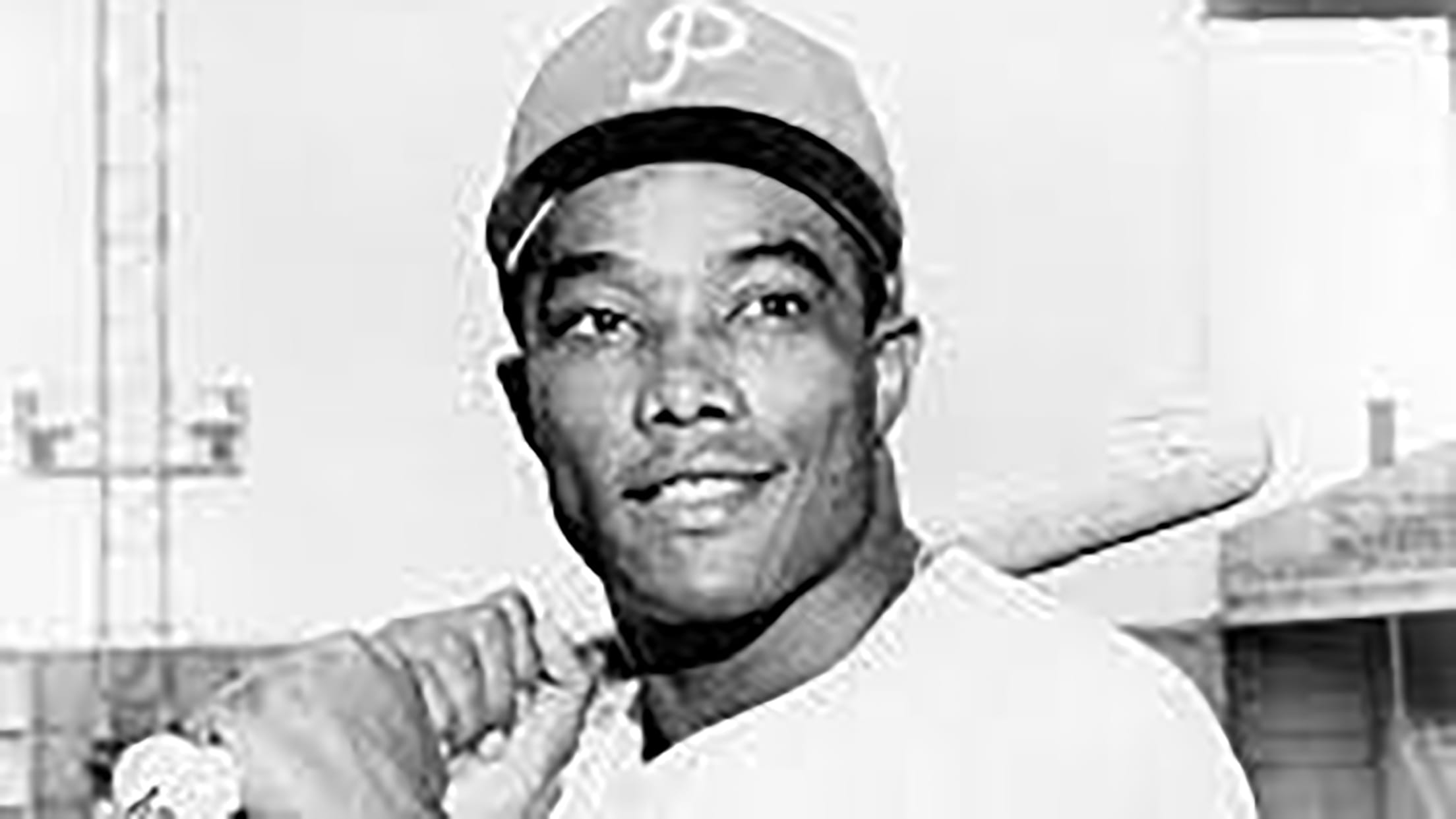 Tony Taylor was first second baseman inducted into the Phillies Wall of Fame (2002). Juan Samuel was second (2008). Manny Trillo will join them during the Toyota Alumni Weekend, Saturday, August 7.
Phillies Phlashback
A historical look at the dates of July 26-31.
July 26, 2008
Pinch hitter Greg Dobbs hits a three-run home run vs. Atlanta at Citizens Bank Park, giving the Phillies a 10-9 win. It is his 20th pinch hit of the season, matching the club record set by Doc Miller in 1913.
July 26, 2018
The Phillies tie the club record with seven home runs in a 9-4 win over the Reds in Cincinnati. Carlos Santana hits one and Maikel Franco, Rhys Hoskins and Nick Williams have two each. LHP Ranger Suárez makes his ML debut.
July 27, 1935
2B José "Chile" Gómez, a native of Mexico, becomes the first Hispanic player to appear in a Phillies uniform. He is hitless with a walk in four plate appearances in a 5-0 win over the Braves in Boston.
July 27, 1950
RF Del Ennis sets a club record by driving in seven runs over two consecutive innings (seventh and eighth) as the Phillies clobber the Cubs, 13-3, at Shibe Park.
July 28, 1962
Nineteen people are killed and over 100 are injured when the "Phillies Special" train bringing fans to the Phillies-Pirates game at Connie Mack Stadium derails into the Susquehanna River near Harrisburg.
July 28, 2002
Broadcaster Harry Kalas receives the Ford C. Frick Award during induction ceremonies at the National Baseball Hall of Fame.
July 29, 1983
The Phillies purchase the contract of RHP Larry Andersen from the Seattle Mariners.
July 29, 1984
2B Juan Samuel and CF Von Hayes are the first Phillies to hit back-to-back home runs to lead off a game, a 6-4 win over Montreal at the Vet.
July 29, 1989
The Phillies retire LHP Steve Carlton's No. 32 in a pregame ceremony before 47,277 at Veterans Stadium.
July 29, 2009
LHP Cliff Lee is acquired from the Cleveland Indians with OF Ben Francisco for RHP Carlos Carrasco, INF Jason Donald, RHP Jason Knapp and C Lou Marson.
July 29, 2018
Former 1B Jim Thome is inducted into the National Baseball Hall of Fame in his first year of eligibility.
July 30, 1928
Future Hall of Famer Chuck Klein makes his major league debut as a pinch-hitter in an 8-7 win over the Cardinals at Baker Bowl.
July 30, 1950
RHP Robin Roberts tosses his third consecutive shutout, blanking the Pirates, 10-0, at Shibe Park. It follows a 2-0 victory at Cincinnati on July 22 and a 1-0 win vs. the Cubs on July 25.
July 30, 1995
With the largest crowd, an estimated 28,000, ever to attend the ceremony, 3B Mike Schmidt and CF Richie Ashburn are inducted into the National Baseball Hall of Fame.
July 31, 1982
2B Manny Trillo's major league record for consecutive errorless games ends at 89 when he makes a seventh-inning error in a 2-0 win over Chicago. He also sets a ML record for consecutive errorless chances, 479, during the streak.
July 31, 1994
LHP Steve Carlton, the winningest pitcher in Phillies history, is inducted into the National Baseball Hall of Fame.