Padres Season Ticket Membership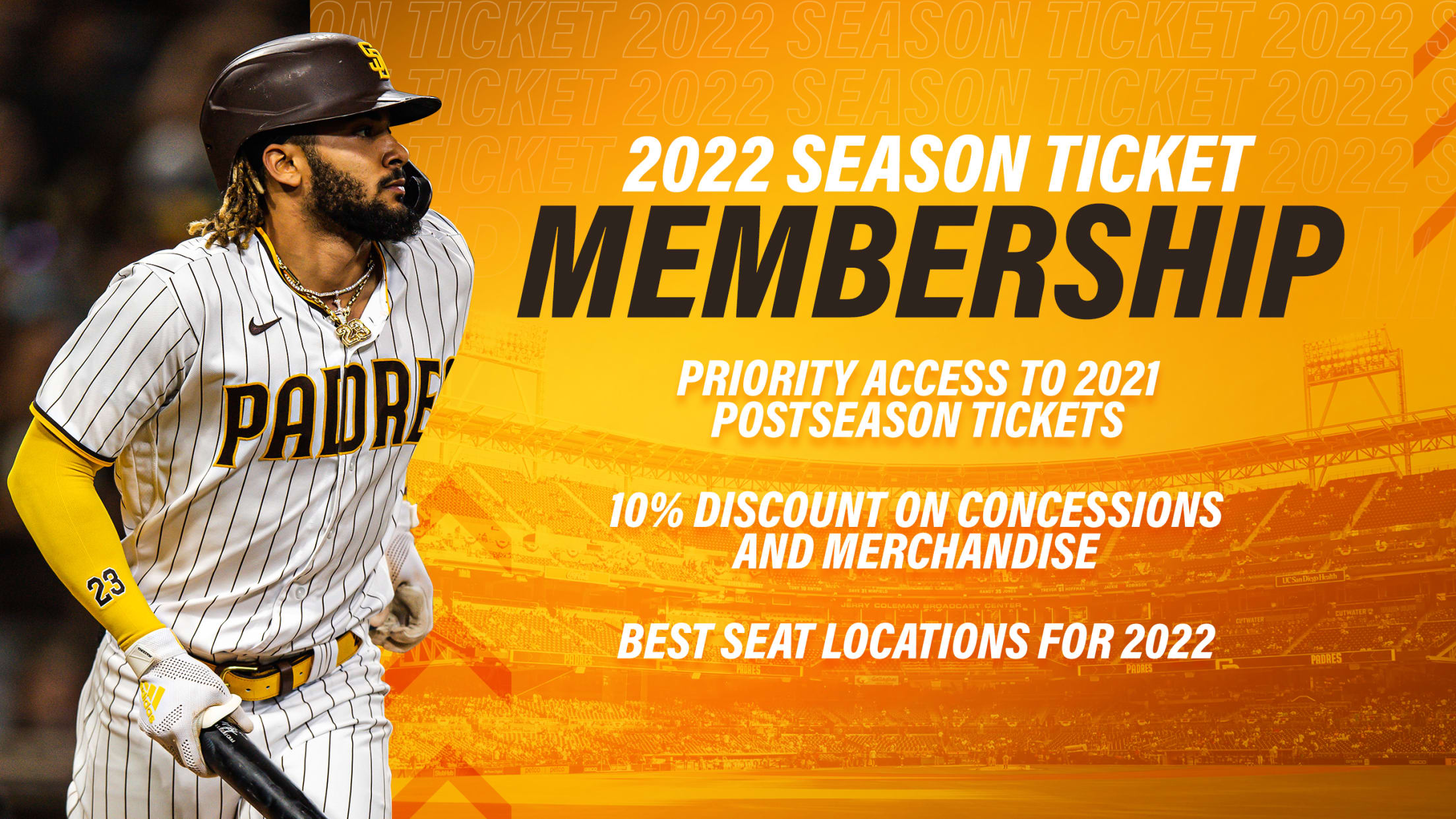 2022 Padres Season Ticket Memberships are available now! Place a deposit today to get access to 2021 Postseason tickets and the best seating locations for the 2022 season.
Place one deposit for each seat you would like to secure (i.e., 2 seats = 2 deposits). Once you place your deposit, a Padres representative will be in touch with Membership details and to assist in selecting seats. Your deposit will be applied to your Membership. If you have any questions, please contact us or request more information.
Resale Policy: Members can sell a maximum of 50% of their tickets cumulatively over the course of the season via the secondary market, as well a maximum of 50% of their tickets at one time via the secondary market. Additional tickets purchased at the discounted Member rate cannot be resold. Members who exceed these thresholds are subject to ticket revocation.