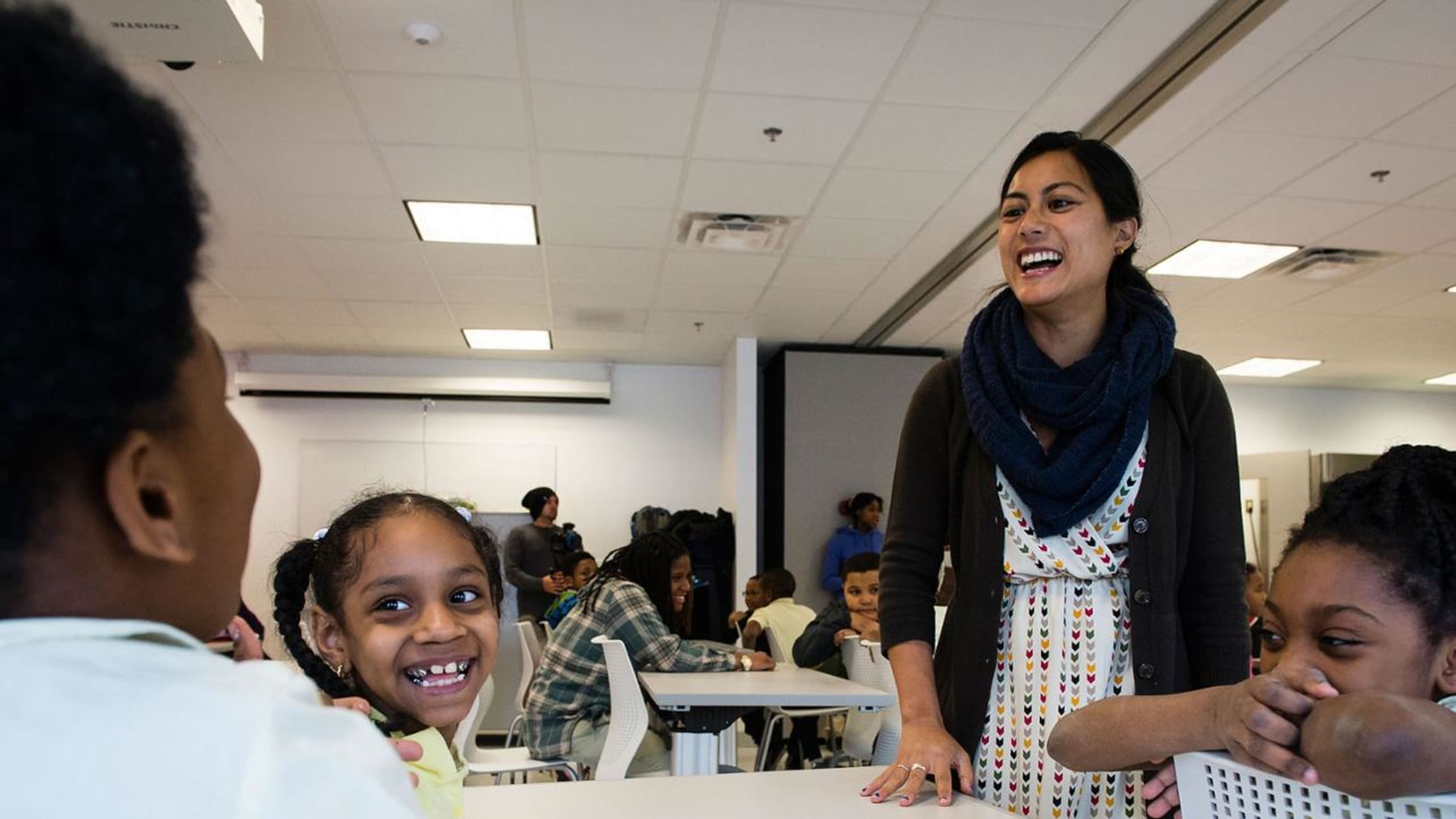 Mentors are at the heart and soul of what we do at the Academy. Mentors come once a week to work with Scholar-Athletes in various games and activities designed to help Scholar-Athletes learn and grow into determined students, supportive teammates and catalysts for positive change in our community. Our mentors work to cultivate a positive relationship with mentees that have a lasting impact for years to come.
Mentors come to the Academy on Tuesday, Wednesday or Thursday during the entire school year for 60 minutes a week.
Interested in becoming a mentor? Email rose.broberg@nationals.com.