Jr. Nationals Kids Club
: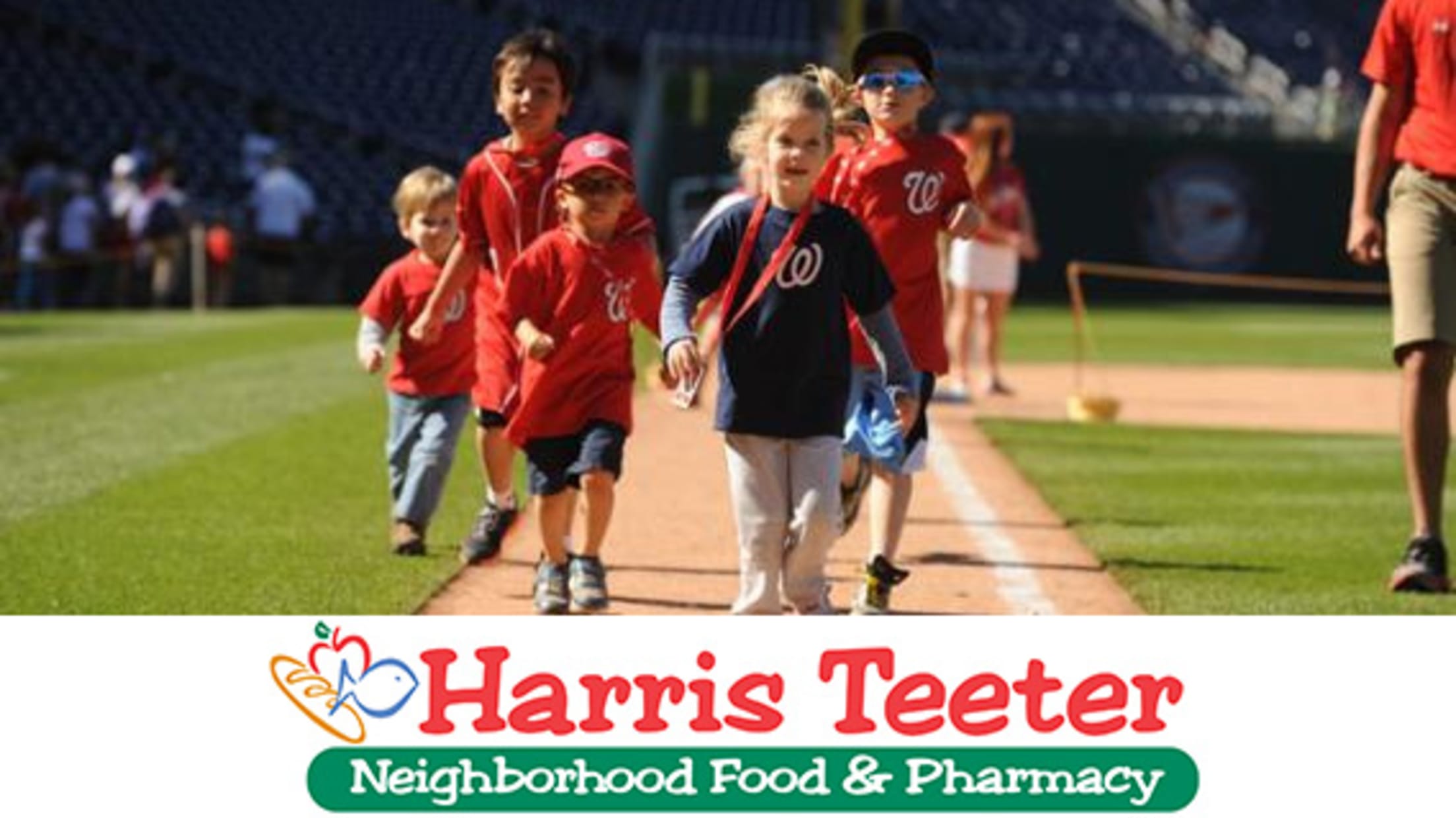 Lace up your shoes and get ready to run! All kids age 4-12 are invited to run the bases at Nationals Park after every Sunday afternoon home game, weather permitting. Kids will start their run at first base and they will be directed around the bases to home plate. Sliding into bases is prohibited. An adult must accompany each participating child to the field – adults will drop children off at first base and meet them near home plate. Please note that adults may not accompany children as they run the bases. One adult will be permitted onto the field per child participating in Kids Run the Bases.
The line for Kids Run the Bases forms outside the ballpark on the First Street sidewalk – participants should exit the ballpark through the right field gate and proceed to the line. The run will begin approximately 20 minutes after the conclusion of the game and the event usually lasts about an hour. Jr. Nationals Kids Club members age 12 and under receive access to an exclusive line that goes onto the field first.
For any additional questions regarding the Jr. Nationals Kids Club, please contact Jr.Nats@nationals.com.
Jr. Nationals Kids Club membership is limited to children age 4-12. To be eligible for any giveaway or experience associated with the Jr. Nationals Kids Club, a membership must be purchased online from the link on this webpage. This promotion is subject to change without notice. Tickets purchased via this offer shall not be re-sold. All sales are final. There are no refunds, exchanges or cancellations.