HITS FOR HUNGER – LAST CHANCE!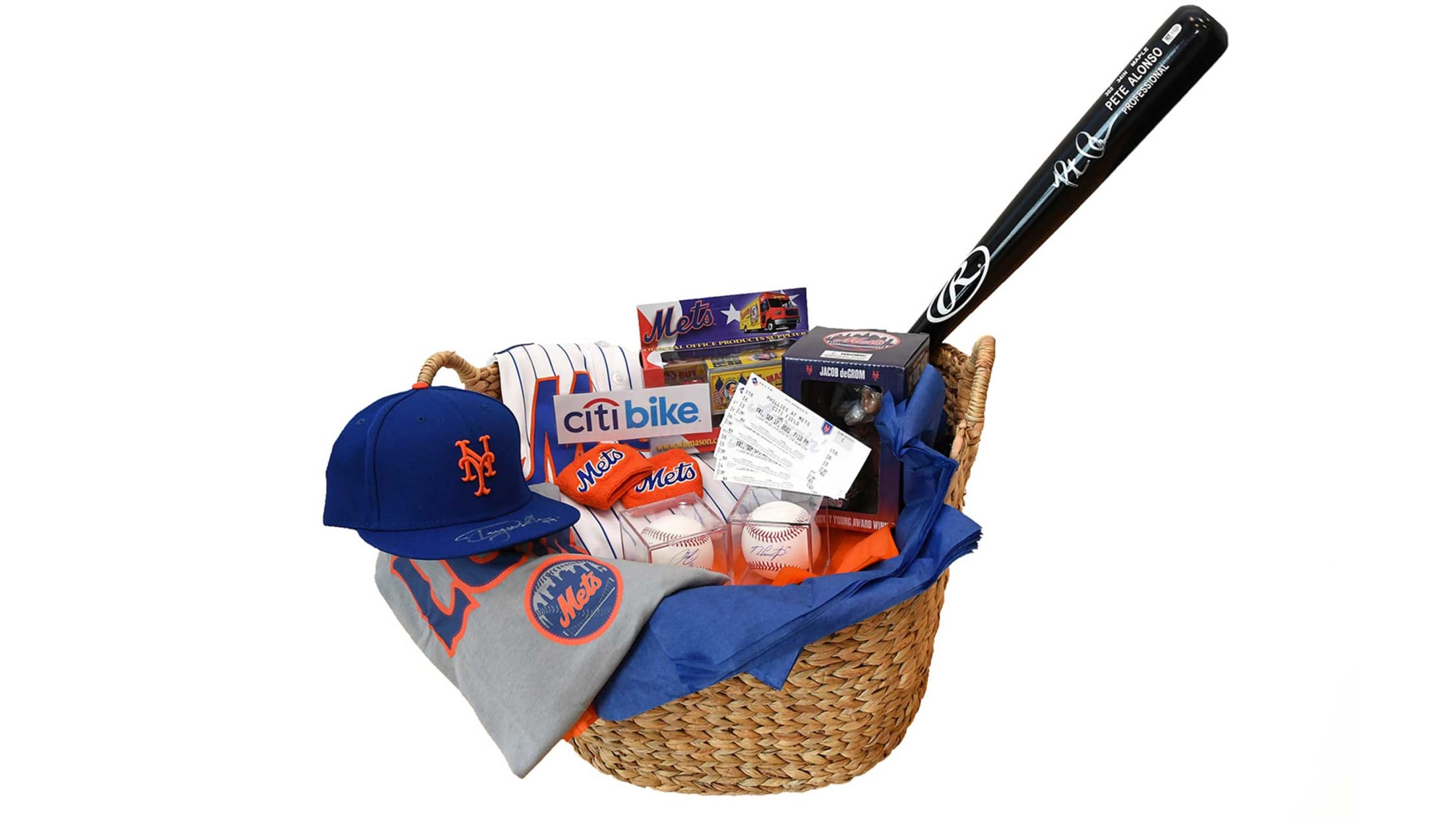 Join the Amazin' Mets Foundation and Citi to support hunger relief efforts throughout New York! Donate to the Amazin' Mets Foundation "Hits for Hunger" virtual food drive initiative and receive an entry(ies) into the "Hits for Hunger" Sweepstakes for a chance to win a Mets VIP game experience, signed memorabilia and more! All proceeds from the virtual food drive will benefit City Harvest.
City Harvest is New York City's largest food rescue organization, helping to feed more than 1.5 million New Yorkers who are struggling to put meals on their tables. This year, City Harvest will rescue 153 million pounds of food and deliver it, free of charge, to hundreds of food pantries, soup kitchens and other community partners across the five boroughs.
The Hits for Hunger Sweepstakes ends on July 31 at 5 PM EST. To check out the full prize basket and to donate, please visit Mets.com/HitsForHunger.
COMMUNITY HERO HIGHLIGHT – MTA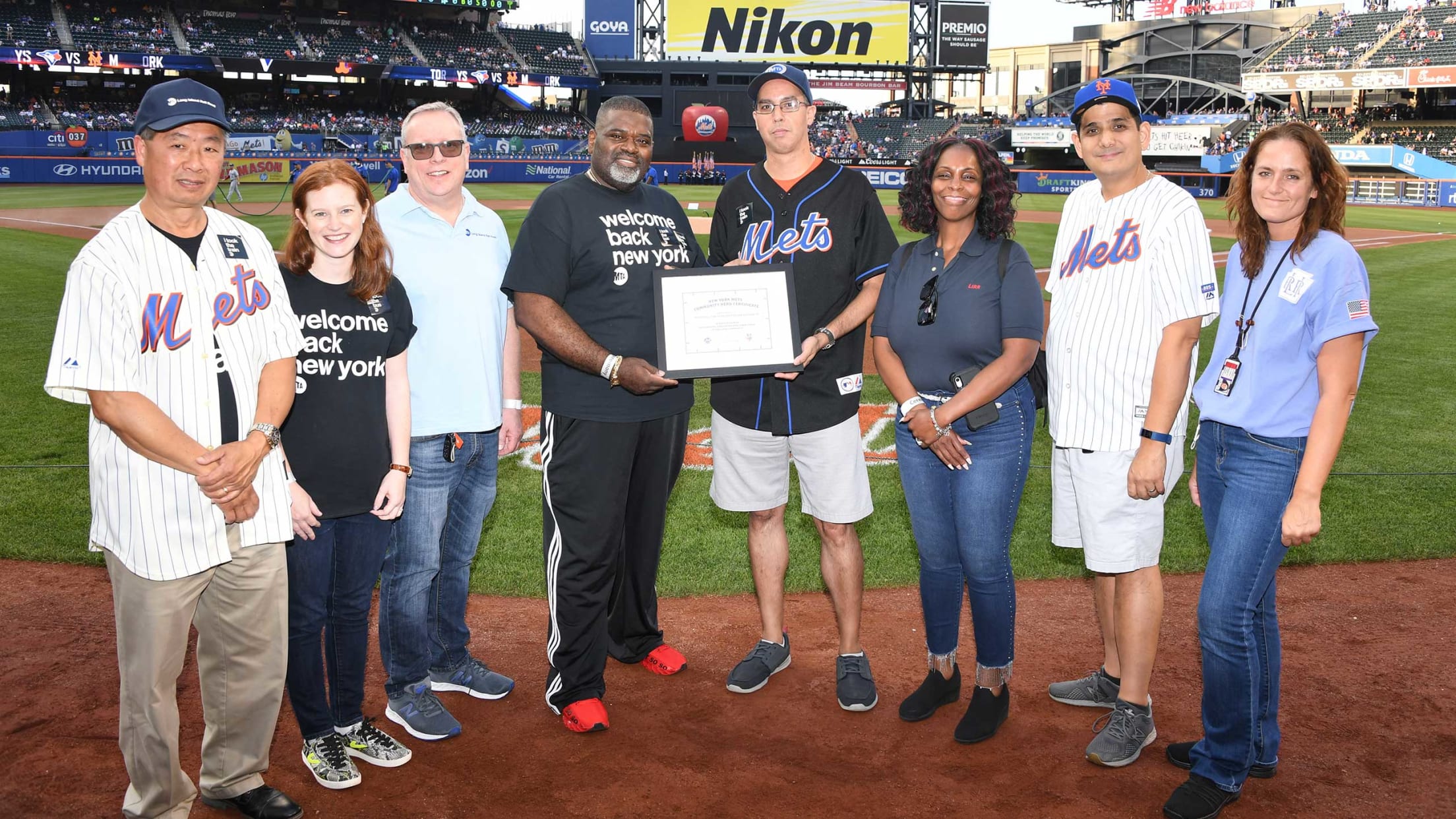 As part of Major League Baseball's Commissioner's Community Initiative, the Mets are honoring and showing their appreciation to all the frontline and essential workers of the COVID-19 pandemic through their Community Hero Ticket Program this season. The Mets are highlighting essential workers by providing them with game tickets as a way to thank them for their bravery and sacrifice.
This month, the Mets recognized the Metropolitan Transportation Authority as their Community Hero. MTA staff were honored with tickets, gift bags and a pre-game ceremony at the July 23 home game against the Blue Jays.
The MTA is the largest public transit authority in the United States. Just as they kept New York moving during the pandemic, the MTA is now leading several recovery efforts – they are partnering with cultural institutions, tourist attractions, restaurants, beaches, the New York Mets and destinations in between to drive New York's economic rebound.
GIRLS BASEBALL AND SOFTBALL CLINIC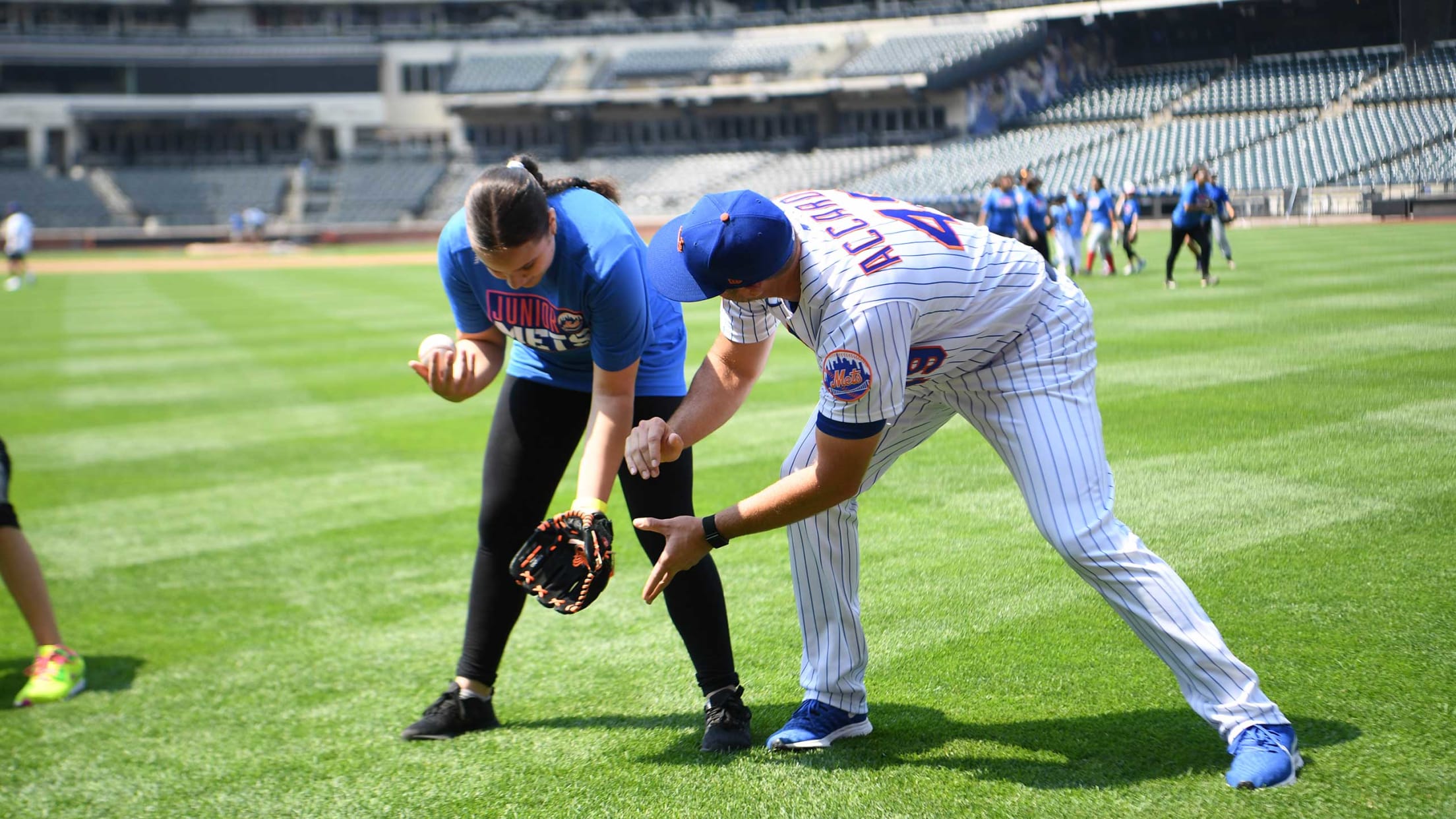 The Mets welcomed local girls baseball and softball leagues to Citi Field to take part in skills training and drills for the day. The participating teams were from New York Girls Baseball League, New York Lady Patriots and Reinas Baseball. The teams spent the afternoon learning from local coaches and Mets Assistant Hitting Coach, Jeremy Accardo. The girls rotated through fielding, hitting, sliding and catching stations.
The participants received lunch at the stadium after the clinic, Junior Mets shirts and water bottles as well as tickets to a Mets game later this season. To learn more about Junior Mets programs, please visit Mets.com/JuniorMets.
MATH HITS LITERACY DAY AT CITI FIELD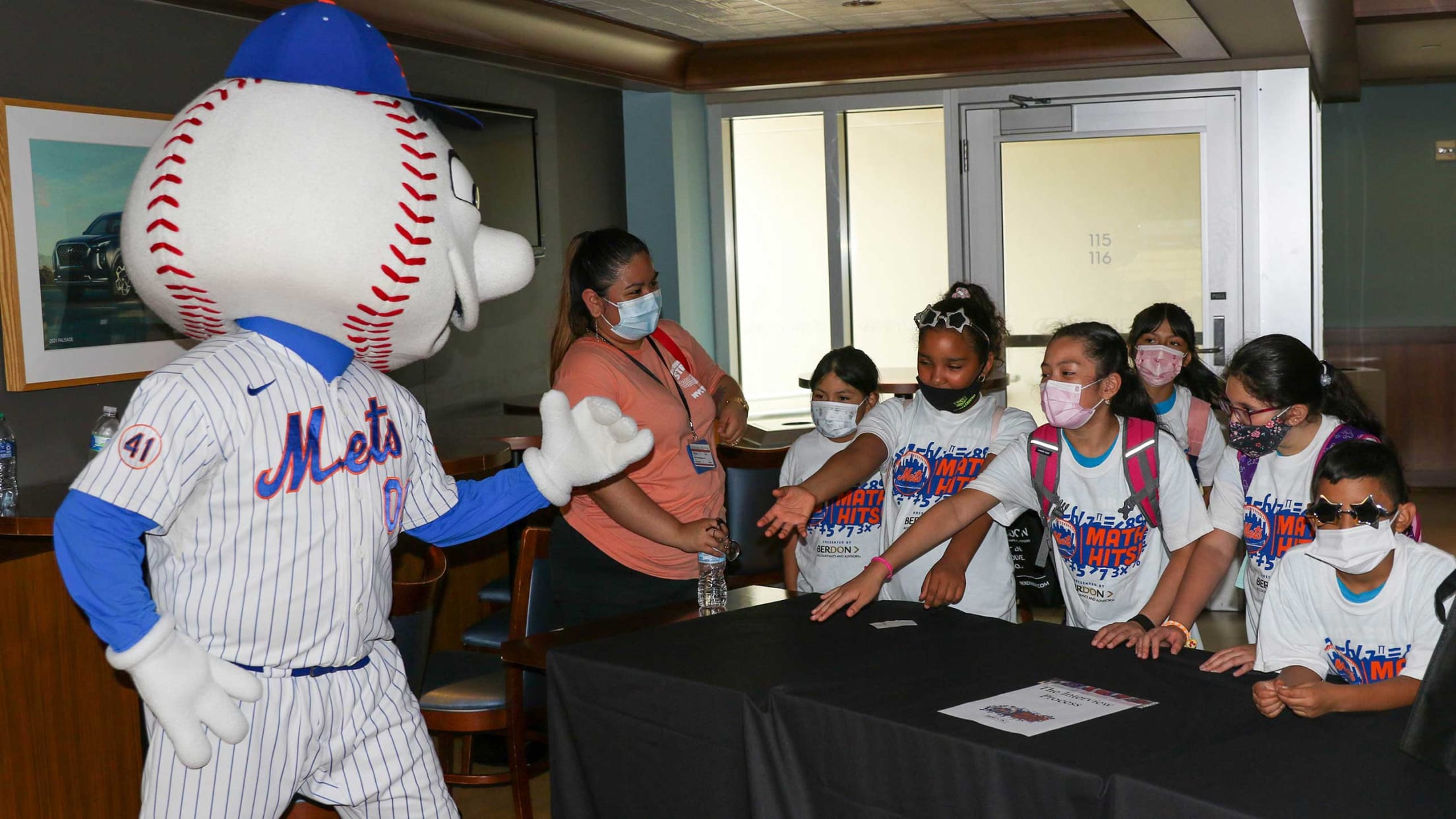 The Mets and Learn Fresh kicked off Math Hits, a program designed to build on students' love of baseball to further their education and broaden their math and STEM-related skills. Math Hits enhances students' foundational math skills by incorporating a fantasy baseball tournament with important math principles. In addition to increasing the students' interest and knowledge of STEM, the Math Hits program encourages and rewards sportsmanship—promoting fairness, respecting opponents, and staying positive win or lose—resulting in a comprehensive experience for all.