Cardinals Players in the Community
While the players are known for their work on the field, they are also committed to giving back to the community. The impact of their charitable work is both local, national and international in scale. Some players have their own foundations, others support causes close to their hearts and all have supported Cardinals Care in its efforts to enhance the lives of children throughout Cardinals nation.
MIKE SHILDT
Manager Mike Shildt's foundation, Baseball for Life, is committed to enhancing the lives of young people through a mentoring program that reinforces positive behavior and develops life skills through baseball.
---
In 2019, Mike hosted the upgraded Cardinals Care Ted Savage RBI Golf Classic that supported Baseball for Life, the RBI (Reviving Baseball in Inner Cities) youth baseball/softball program at Mathews-Dickey and Cardinals Care. He will be back as the Golf Classic's host in 2020.
---
As part of his Number 8's Teammates ticket program, Mike invites children from across the region to meet with him during batting practice.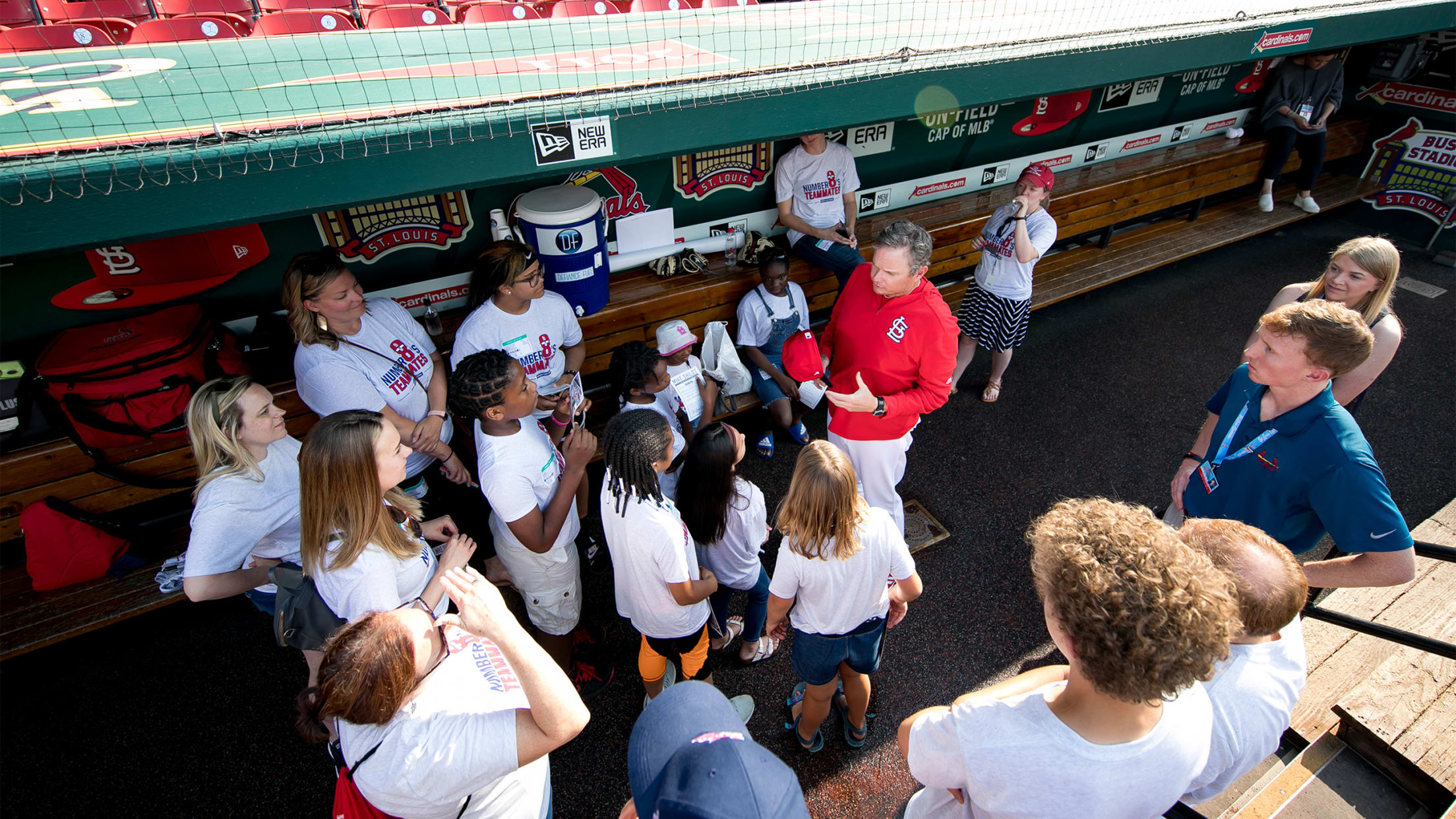 ---
Mike supported the 2019 Coaches who Care presented by Nike program by meeting with five area youth coaches who are making a difference in the lives of those they coach both on and off the field.
CARLOS MARTINEZ
Carlos Martinez's Tsunami Waves Foundation was founded to aid children in need throughout the St. Louis region and the Dominican Republic. In conjunction with the Pujols Family Foundation, Tsunami Waves helped bring Camille Fernandez to St. Louis for a life-saving bone marrow transplant.
---
Carlos hosts his Tsunami Waves ticket program twice a season, bringing children to a game to meet with him during batting practice.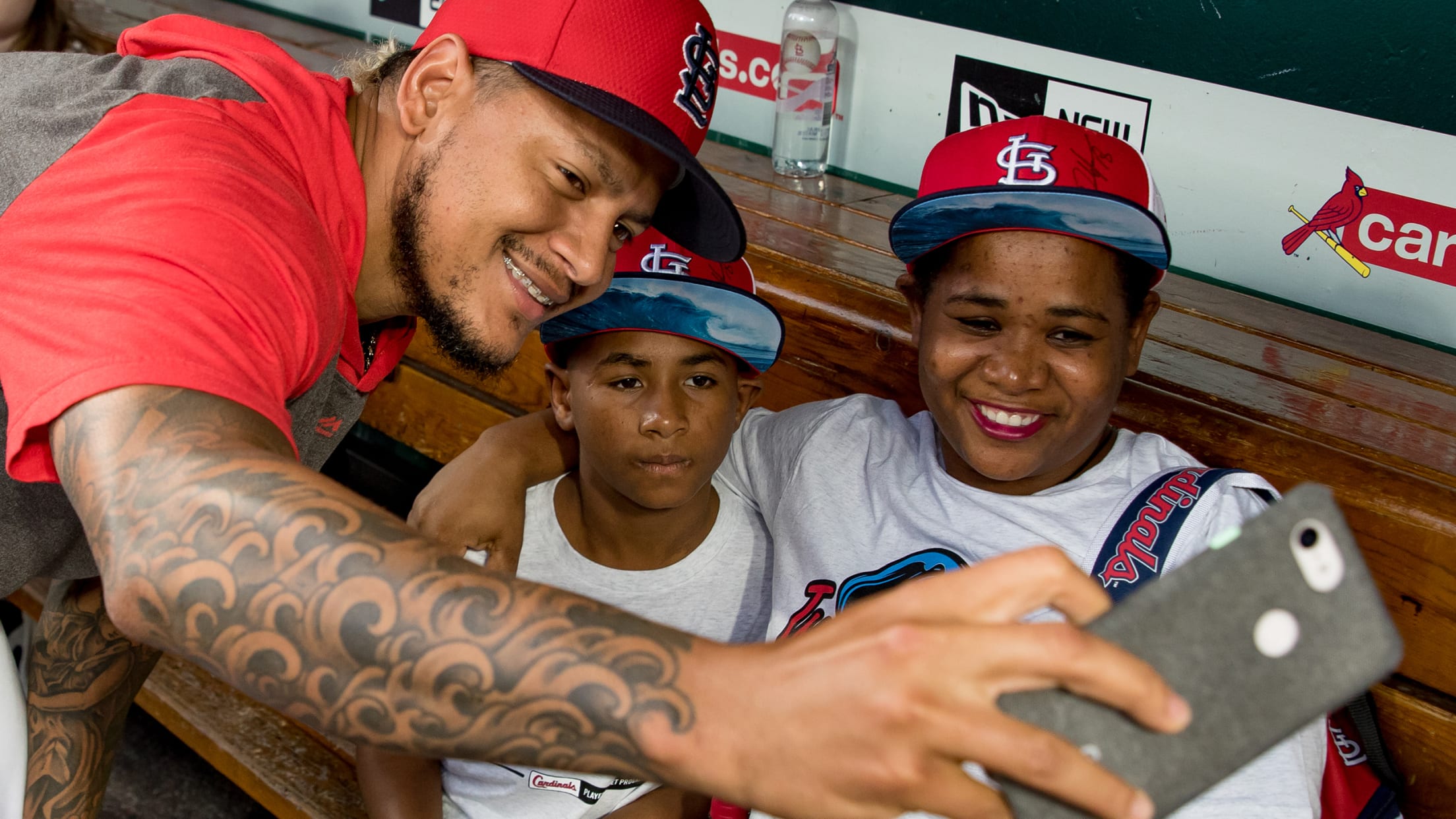 YADIER MOLINA
Yadier Molina's Foundation4/Fundacion4's mission is to create happier lives and futures for the underprivileged children of Puerto Rico. After Hurricane Maria devastated the Puerto Rico, the focus expanded to aid the island in its recovery efforts and to date, nearly $1 million has been directed to the recovery.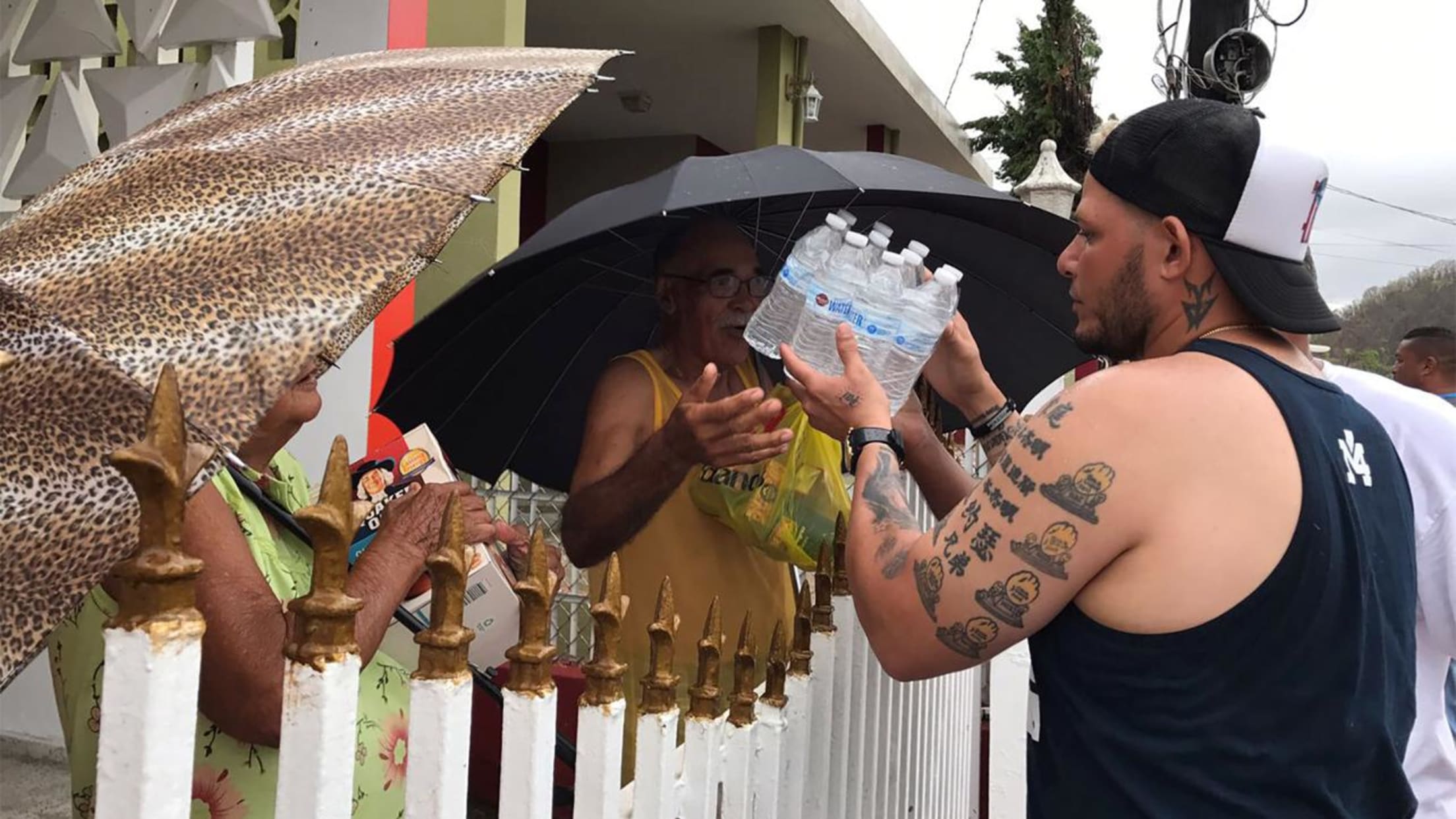 ---
Through his foundation, Yadier has funded a safe house for battered children in Dorado, purchased an anesthesia machine in Bayamon for Puerto Rico's Children's Hospital's pediatric oncology unit and annually hosts a Home Run Derby & Celebrity Softball Game in San Juan that brings together the community and professional baseball players.
---
For the past two years, Yadier has hosted his Foundation's Flavors of Puerto Rico charity event in St. Louis.
---
Yadier was recognized for his charitable giving as the 2018 League-wide Roberto Clemente Award winner.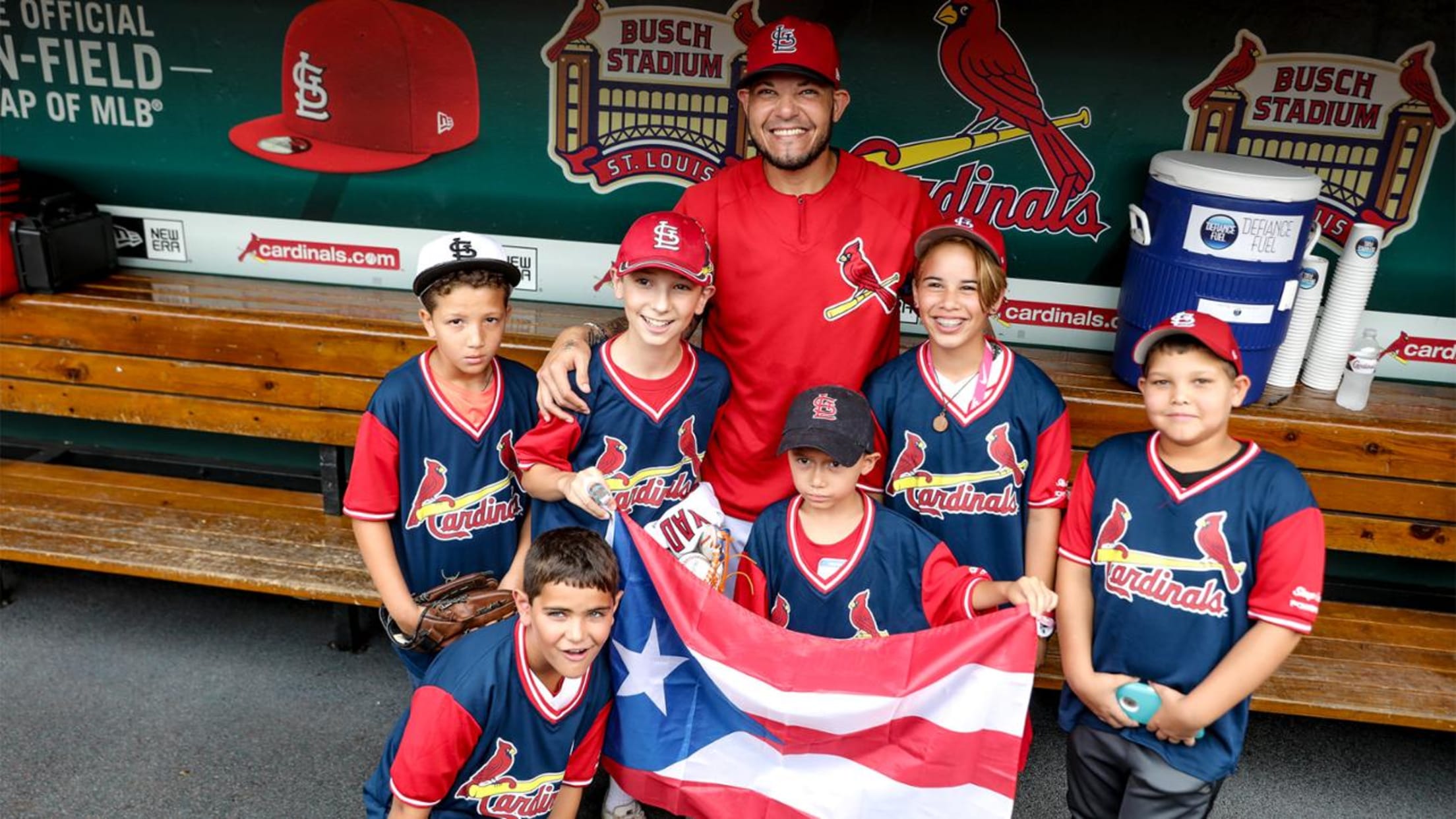 ADAM WAINWRIGHT
Adam Wainwright founded Big League Impact with the mission to provide basic needs including food, clean water, medical care and shelter in an effort to restore dignity and hope to those in need across the globe. On behalf of his foundation, Big League Impact works with over two dozen MLB players to bring their charitable aspirations to life through Fantasy Football Drafts, game nights, and Swing for Impact events. In 2019, Adam hosted the 7th Annual Waino's World Fantasy Football Draft and the first St. Louis Swing for Impact event. Through Adam's leadership, by the end of 2019, $4.5 million will have been raised by 150 players to benefit 60 charities.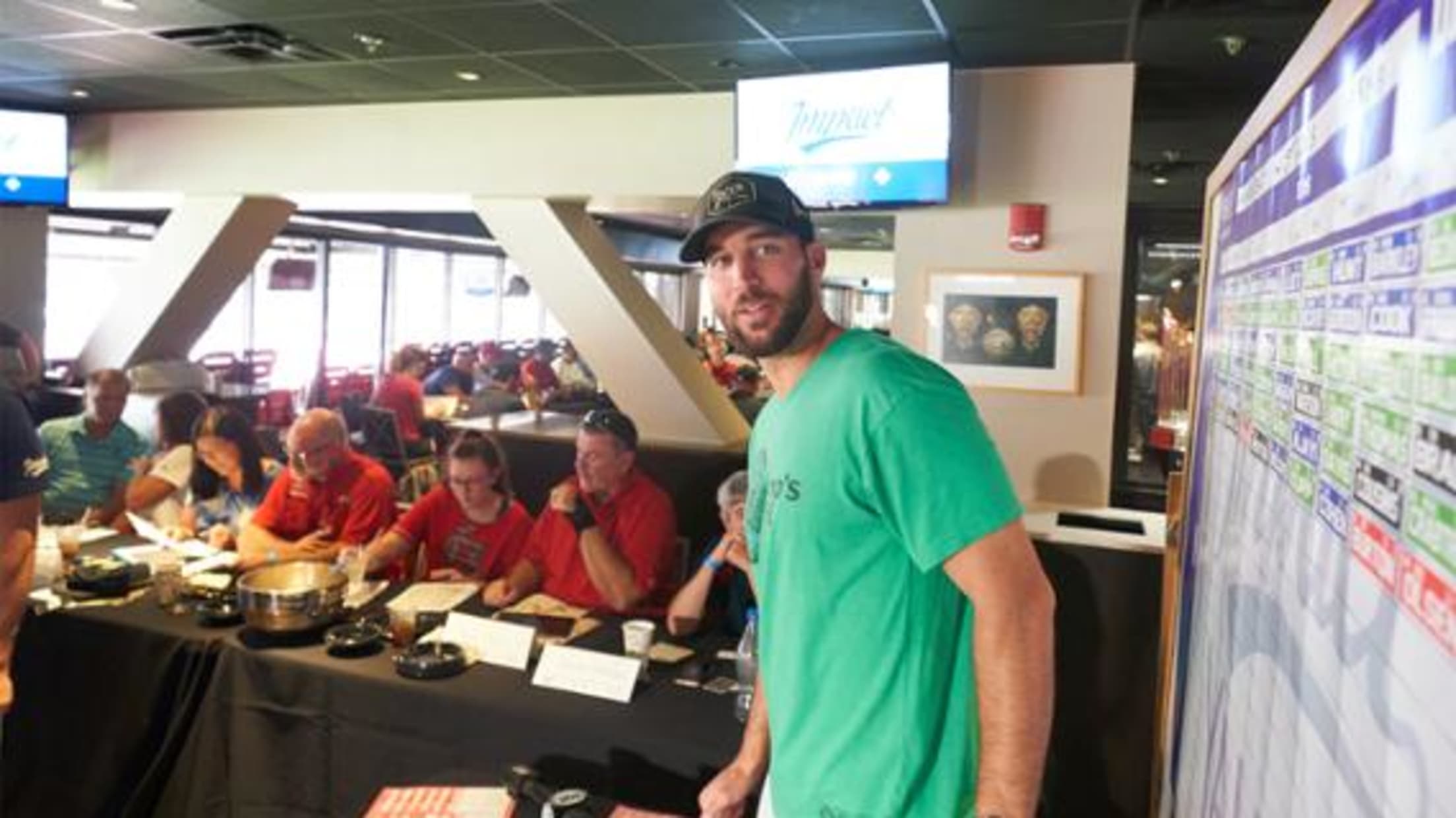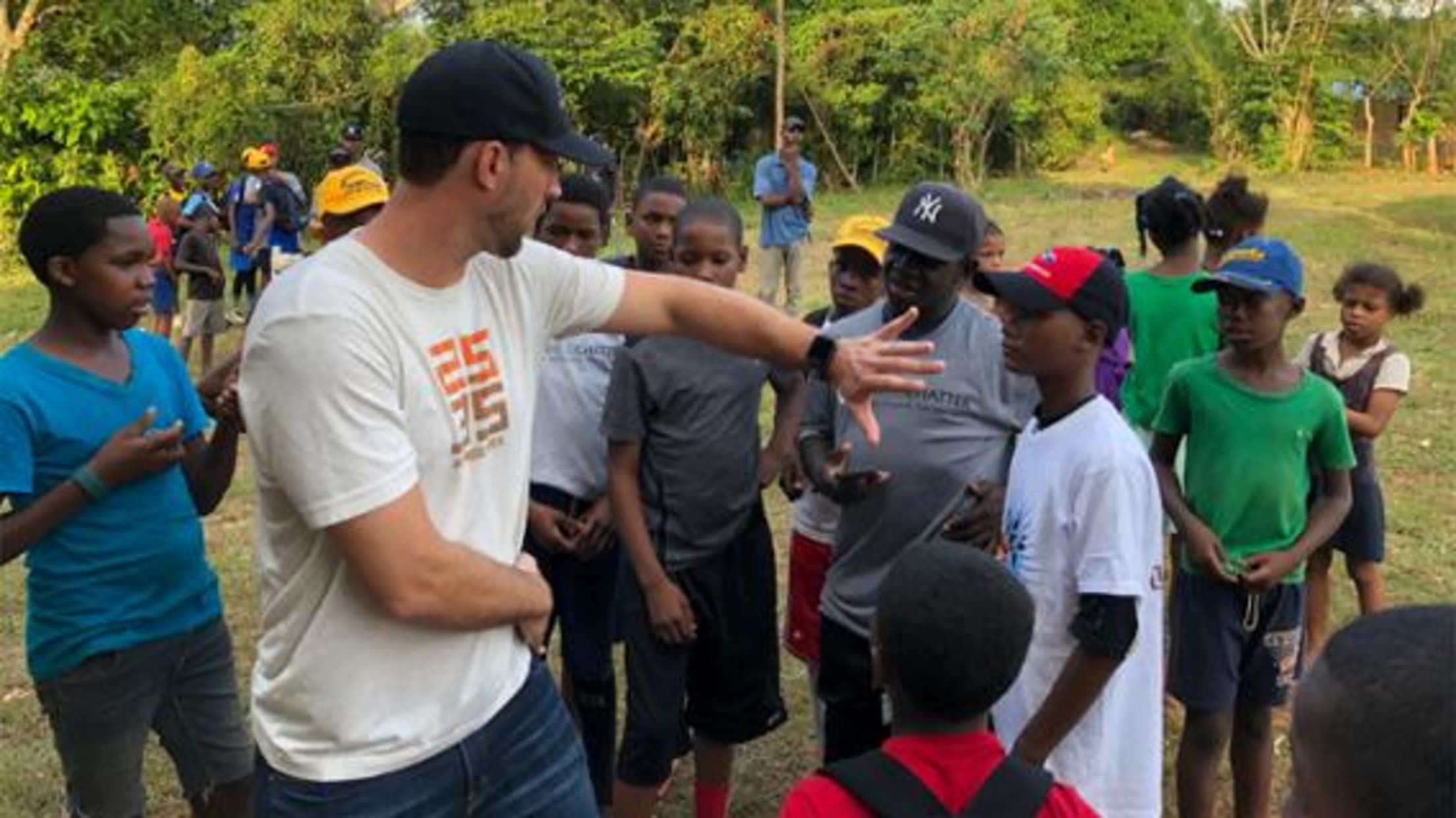 ---
This season, Wainwright introduced the ALL WIN campaign that asked his teammates and fans to pledge a dollar amount for each Cardinals win to benefit those combating hunger in St. Louis.
---
BLI teamed up with Garth Brooks' foundation Teammates for Kids and MLB on the Home Plate Project league-wide initiative to support childhood hunger prevention and battle food insecurity. More than four dozen players donated $300,000 that will provide more than 3.6 million meals to over 25,000 children across the United States and Canada.
---
Adam annually hosts the Waino's Winners ticket program to bring children from across the St. Louis region to meet with him during batting practice and enjoy the game four times a season.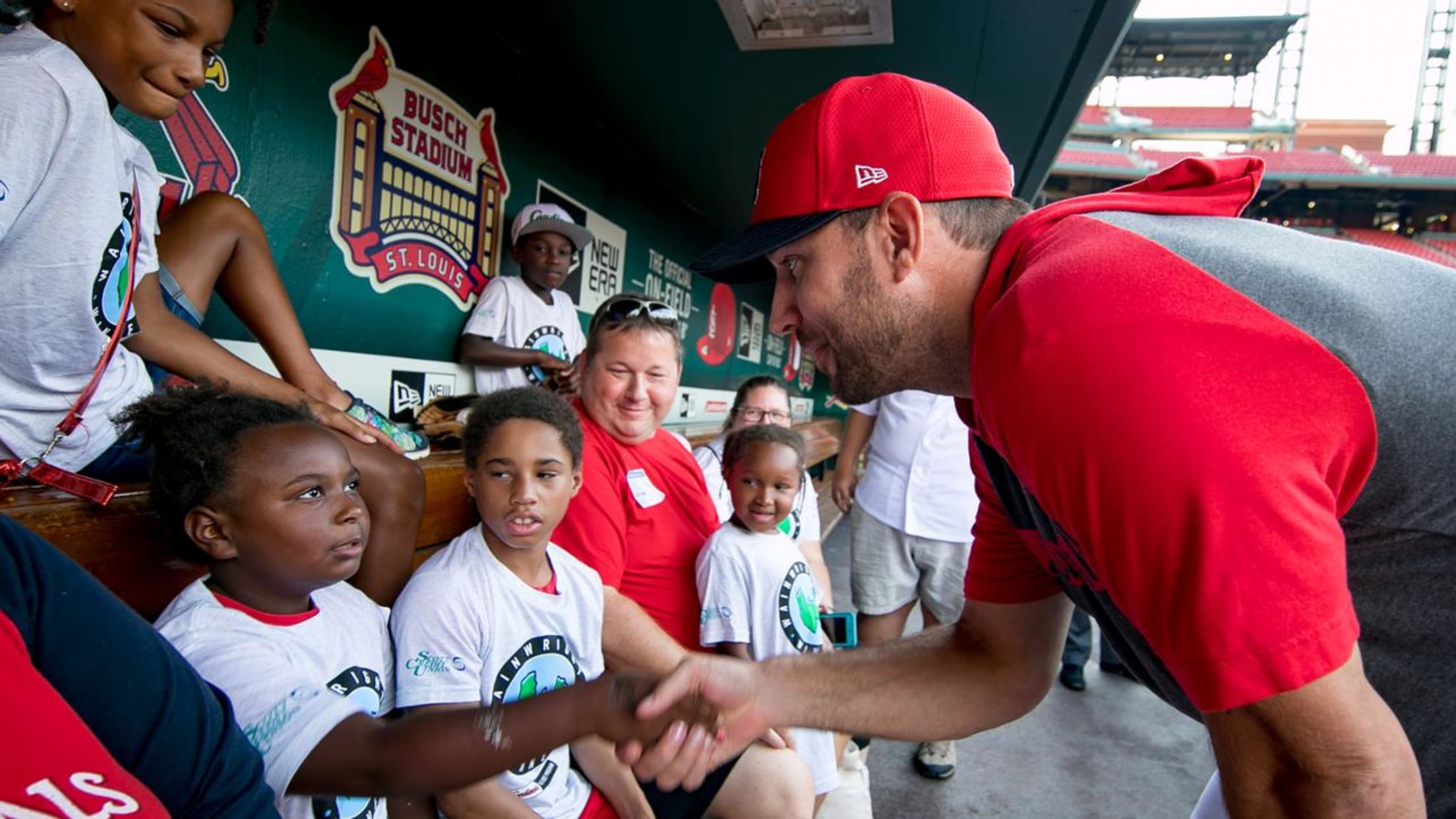 KOLTEN WONG
Kolten Wong lends his support to the foundation of former teammate Jason Motte. The Jason Motte Foundation's mission is to strike out cancer and Kolten annually cohosts the St. Louis Cornhole Challenge fundraiser. Kolten also has a KCancer shirt with proceeds supporting the Jason Motte Foundation and Cardinals Care.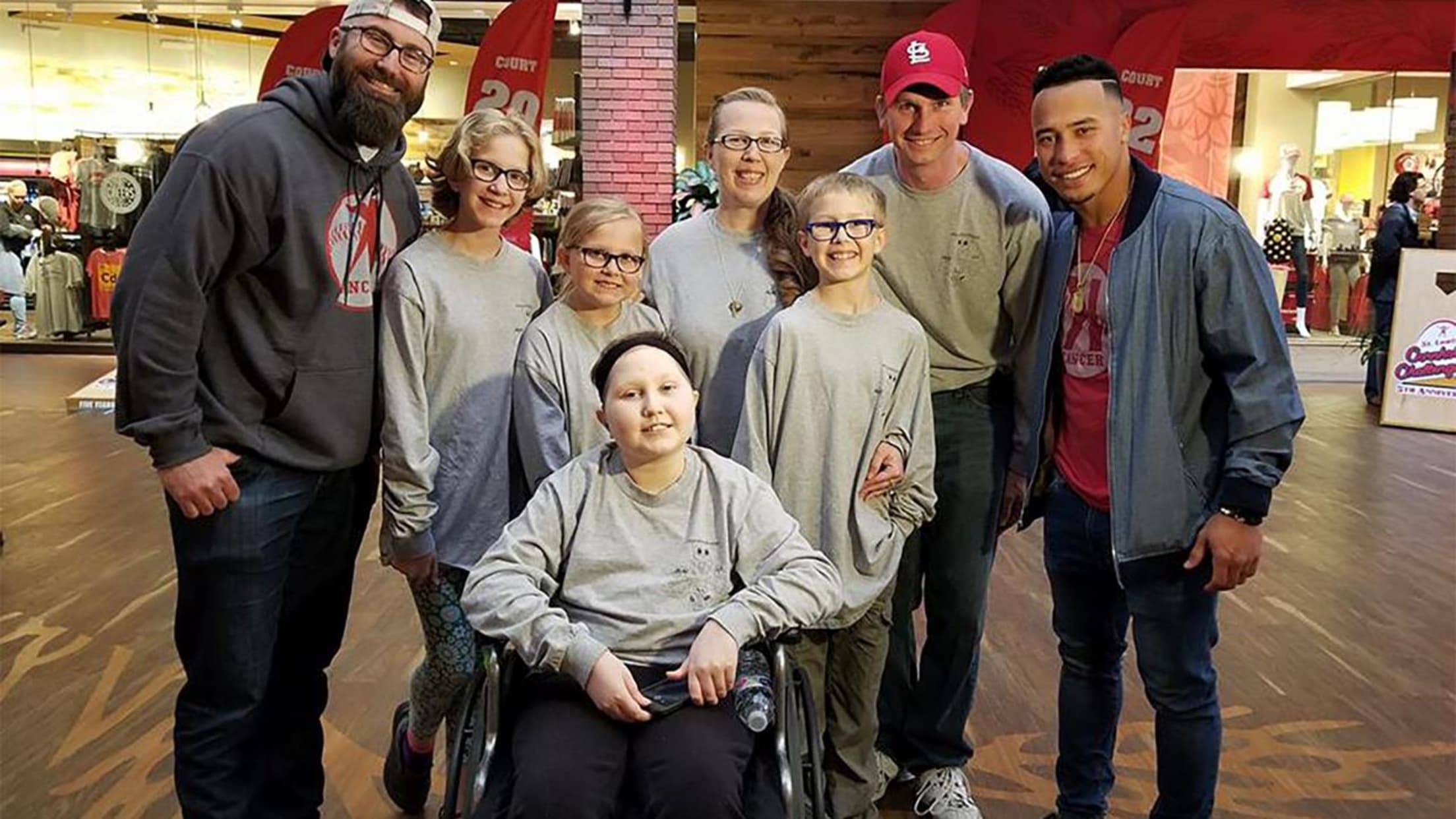 ---
Four times per season, Kolten hosts children battling cancer prior to a game as part of his Kolten's Krew player ticket program.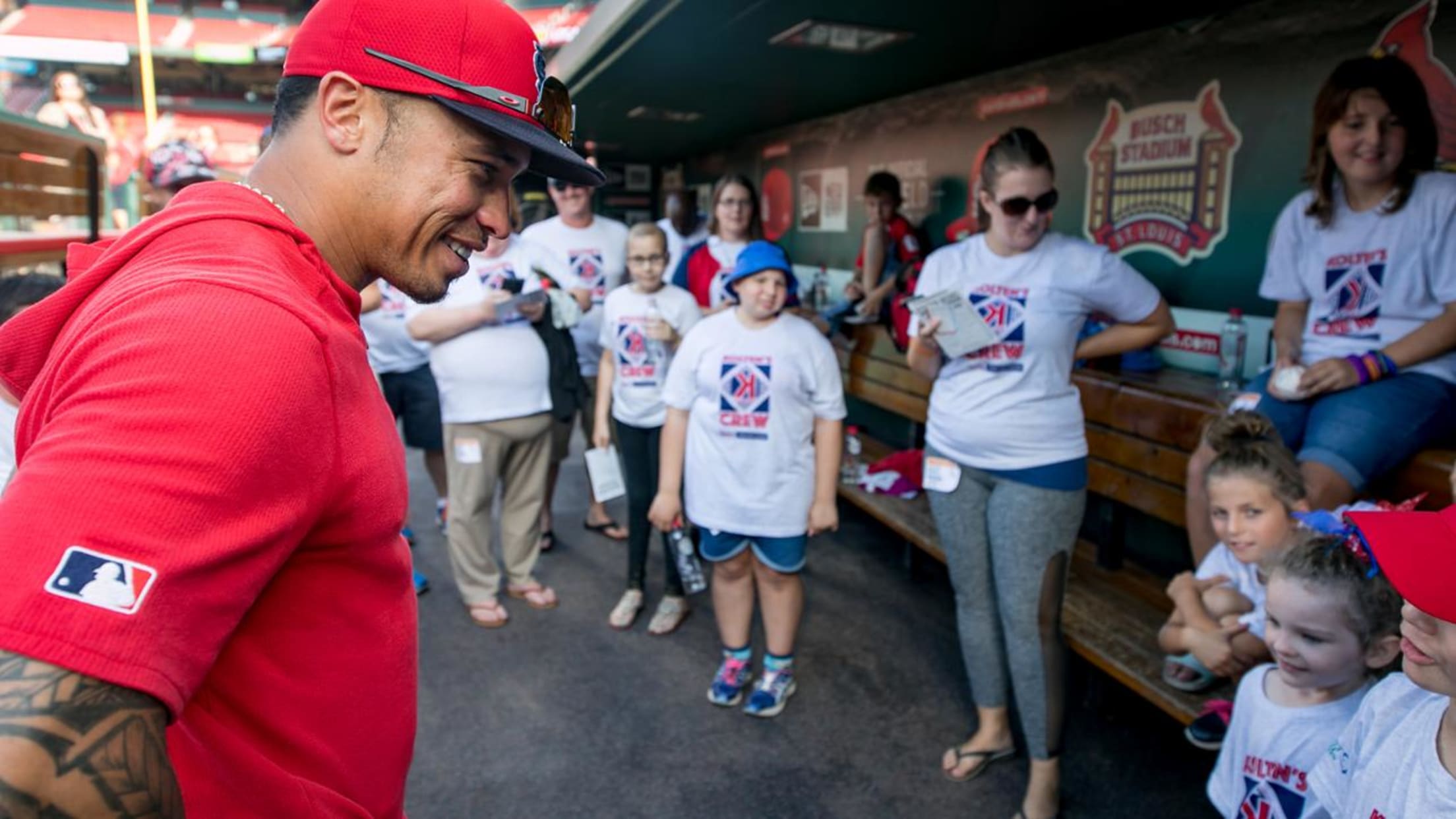 PLAYER TICKET PROGRAMS
During the 2019 season, players Harrison Bader, Dexter Fowler, Paul Goldschmidt Carlos Martinez, Adam Wainwright and Kolten Wong and Manager Mike Shildt each hosted a ticket program that brought deserving youth to games over the course of the season.
CARDINALS WIVES
While the Cardinals players compete on the field, their generous wives, fiancés, and girlfriends join together to make a difference throughout the St. Louis community. Each year, the Cardinals Wives give back through a variety of fundraisers for area charities.