Miami Marlins Tee Ball Invitational
Presented by Ultimate Software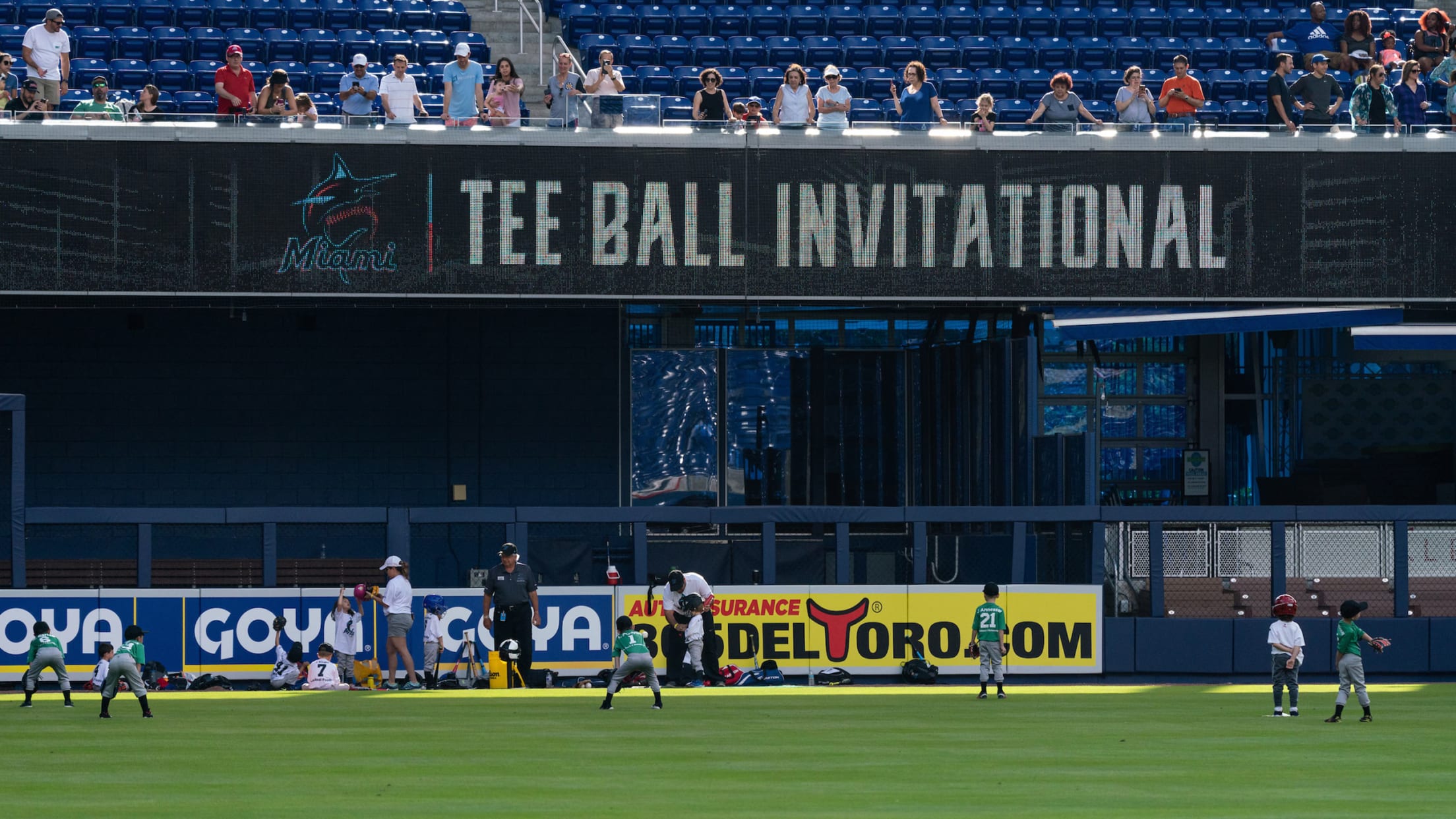 The Miami Marlins Tee Ball Invitational, presented by Ultimate Software, features teams from the Miami Marlins Tee Ball Initiative playing at Marlins Park.
The day consists of various games being played simultaneously throughout the ballpark in addition to a team photo station and a surprise giveaway to all players who sign a Miami Marlins Lifetime Contract.
The Tee Ball Invitational gives children the experience of playing the game they enjoy on the same field as their favorite players. It also aims to bring together teams from different leagues to contribute to the promotion of youth baseball throughout South Florida.